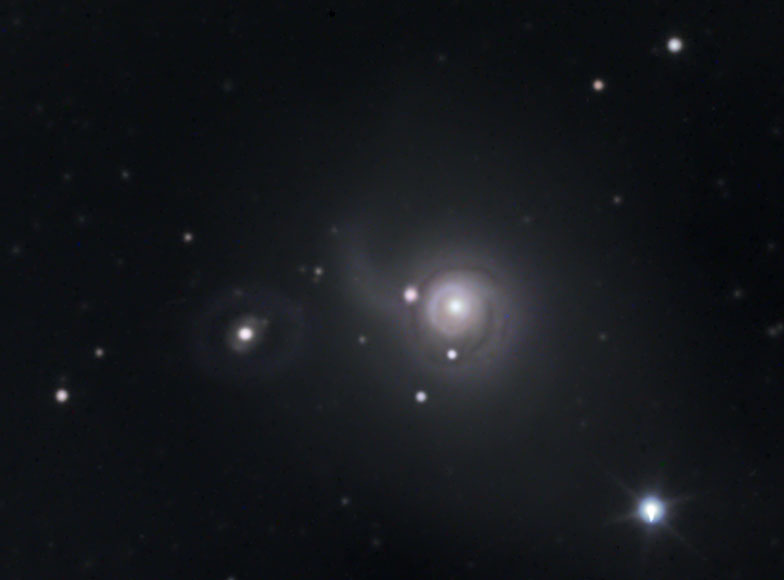 NGC5613/5614/5615 - Arp 178
Bootes
Penryn, California
February 2007
M 250 @ f9.3 (ag, ST-4)
ST-10XME LRGB 15 minute subs
NGC 5613 (faint galaxy a left center) is a ring type galaxy classified as SBO-ar. NGC 5614 and NGC 5615, which is the bright area in NGC 5614 at the eleven o'clock position, are interacting causing the tidal tail in NGC 5614. NGC 5614 contains inner dust rings. NGC 5615 is also designated Arp 178.