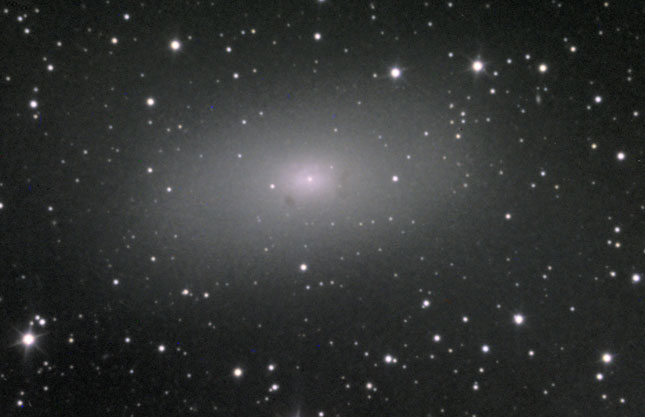 M 110 - NGC 205 image down-sized 0.33x
Andromeda
Penryn, California
September 2005
M 250 @ 9.3 (ag, ST-4)
ST-10XME LRGB 5 minutes subs
M 110 is a companion galaxy to M31 and is slowly being absorbed by its giant neighbor.
Messier did not include M 110 in his published catalogue. M 110 was added after Messier died.