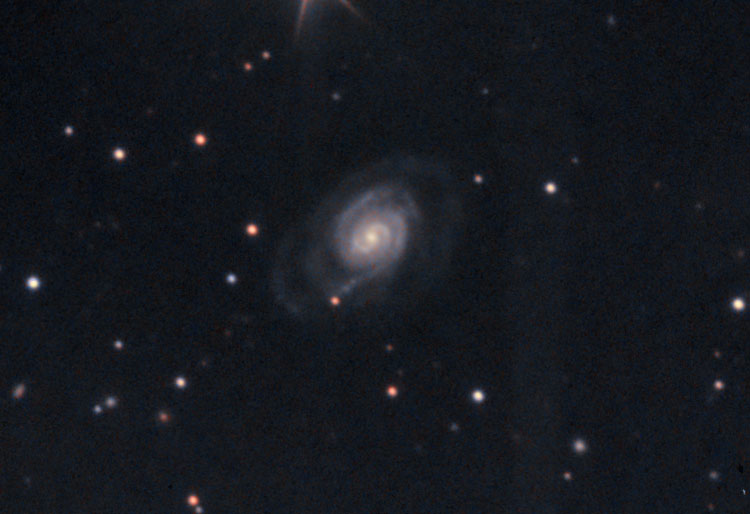 IC 1056
Bootes
Penryn, California
May 2010
M 250 @ f9.3 (ag, ST-4)
ST-10XME LR(s)GB 10 minute subs
IC 1056 is a classified Sb. Surface brightness is 15, size is 2'x1'. Red shift distance is 184 Mly. IC 1056 is reddened and dimmed by intervening dust within our galaxy causing a extinction of 0.089 magnitude.